What is CJC 1295 Ipamorelin?
CJC 1295 / Ipamorelin is a combination of 2 peptides. It is a Growth Hormone releasing hormone that stimulates one side of the pituitary gland. It does this in order to produce growth hormone. Ipamorelin mimics the ghrelin and binds to the ghrelin receptor in the pituitary gland in the brain. Thus, it also acts on the pituitary gland in order to produce growth hormone.  These two peptides combine to act together in order to increase HGH (human growth hormone) produced in the body. The CJC 1295 / Ipamorelin combo is able to achieve this by acting in two different families of receptors.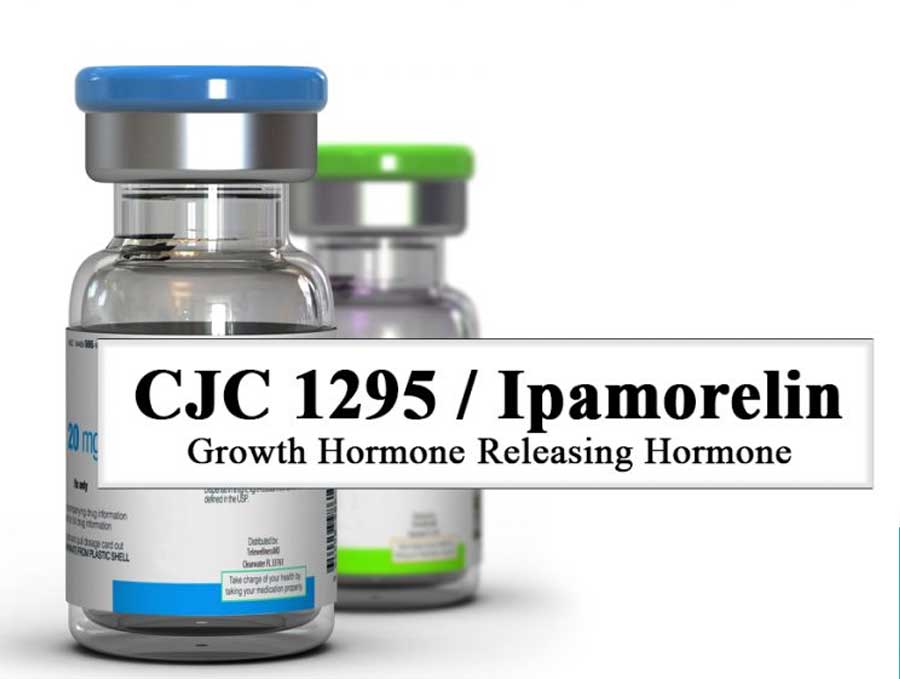 WHEN SHOULD CJC 1295  IPAMORELIN BE TAKEN?
It is recommended to be taken at night to maximize the body's natural cycle of growth hormone. As a result, it stimulates the pituitary gland during REM sleep.
WHY SHOULD CJC 1295  IPAMORELIN BE TAKEN TOGETHER?
CJC 1295 Ipamorelin should be taken together in order to maximize the amount of growth being released into your body. This creates a safe and therapeutic anti-aging benefit. Some would even call it the fountain of youth!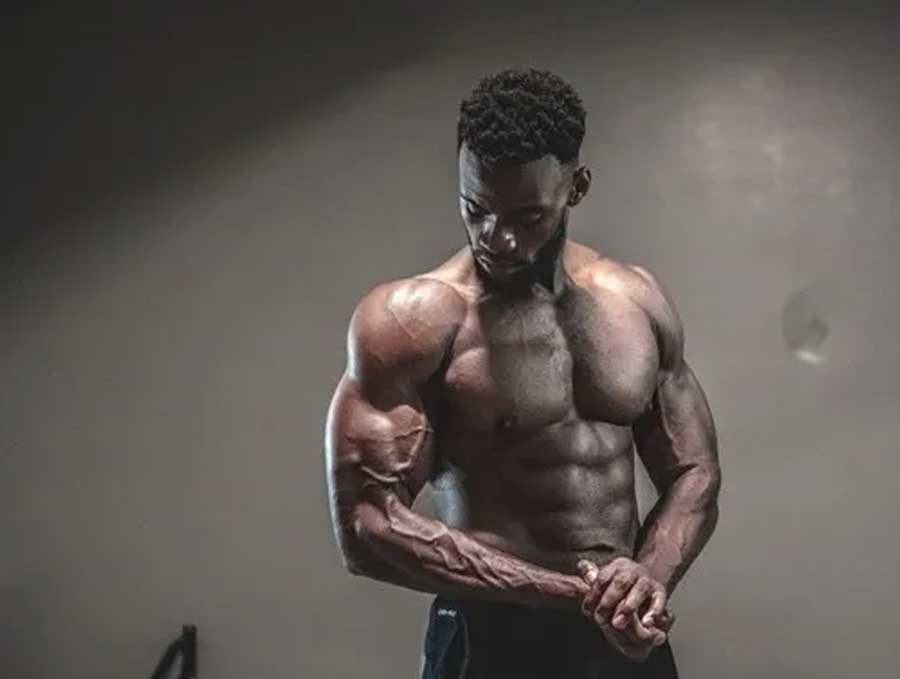 WHAT ARE THE BENEFITS OF CJC 1295 IPAMORELIN
Benefits of CJC 1295 & Ipamorelin include but are not limited to:
Increased Bone Density
As we get older, our bones get brittle, that is why injuries are more common.
Strengthens the cardiovascular system
Increase in muscle mass
More muscle mass = higher metabalism = less body fat
The ability to burn fat
As we mentioned, with an increase in muscle mass allows the body's resting metabolic rate is boosted leading to more calories burned throughout the day.
Increased Sex drive
Guys (proverbial guys, that means girls too). Sex his huge. I don't care what anybody says, it's a vital part of our health, our mood, everything. Not being able to function properly sexually can really take a tole on your mental well-being
Improved Recovery and Repair from Injuries
Being on a proper bio-identical hormone replacement therapy program leads to an overall improved state of well-being. This adheres to recovery time (soreness) and acute musculoskeletal injuries.
Strengthens Immune System
Personally, what I can notice and I can attest to being on hormone replacement therapy, being on the CJC 1295 Ipamorelin.. I don't get sick. It is a tremendous benefit when you are trying to attain optimal health and that is achieved by having a strong immune system
Improves cognition and memory function
It is an improved overall benefit to the body, this includes focus and feeling mental clarity and sharpness throughout the day.
improves Insulin Sensitivity
CJC 1295 and Ipamorelin improves insulin sensitivity thus reducing the body's triglycerides. High blood sugars are reduced which helps burning more body fat.
PEPTIDE TREATMENT TIMELINE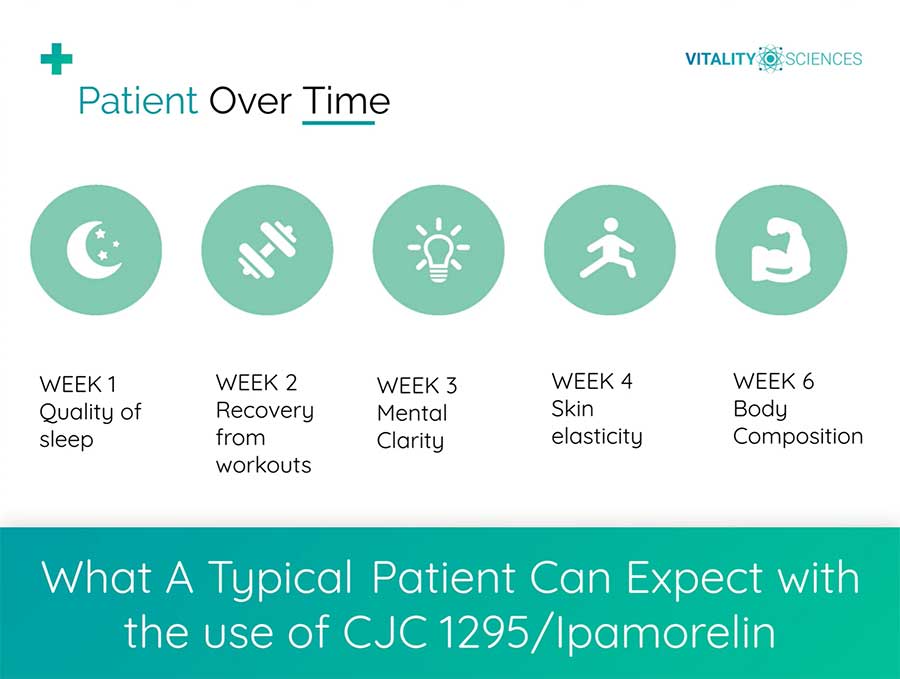 Here's an exmaple of what you can expect taking CJC 1295 Ipamorelin. In your first week you're going to see an increase in your QUALITY of sleep.  Sleep guys, it's the biggest thing. You're going to start to notice your dreams are more vivid (not kidding). You're waking up more refreshed and no tossing and turning throughout the night. Next, in week 2 you'll  begin to experience better recovery time at the gym. It allows me to get one more workout in per week because my body does not feel as beat up. Week 3 & 4 your mental clarity will kick in addition to skin elasticity. This is what my female patients really like because this is when the body's collagen production starts kicking in. Lastly, in week 6, you'll start to see the beginnings of an improvement in your overall body composition. Less fat, more muscle leads to more burned calories.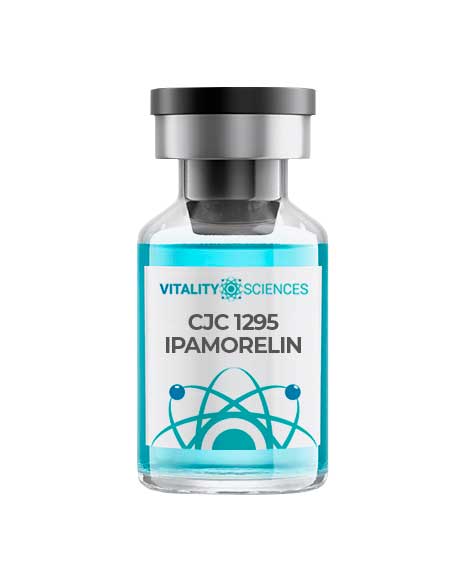 FOLLOW
HORMONE REPLACEMENT THERAPY

PALM BEACH ON INSTAGRAM