What is GHK-Cu or the Collagen & Aesthetic Peptide?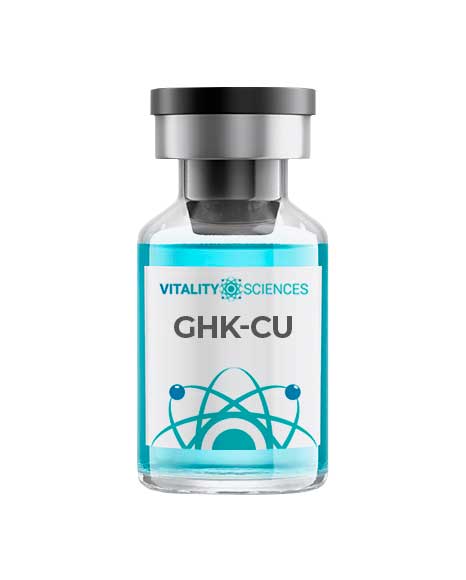 The GHK-Cu is known to be a peptide, which is a naturally occurring copper complex that has been first identified in the human plasma. It has also been found in different areas of the body, such as the saliva and the urine.
Copper peptides are usually small and are naturally occurring protein fragments. They have a high affinity for copper ions. Evidence even suggests that they are critical to normal body functions. 
A lot of clinical studies have shown that GHK-Cu has different roles and benefits in the human body, including:
Wound healing

Attracting immune cells

Gives antioxidants and anti-inflammatory effects

Stimulates Collagen

Glycosaminoglycan synthesis in the skin fibroblasts

Promotes Blood Vessel Growth
Clinical Evidence has even shown that GHK-Cu also acts as a feedback signal for tissue injury. Also, GHK-Cu is also known to act as a potent protector of tissue and anti-inflammatory agent, which reduces oxidative damage in tissues.
Overall, GHK-Cu has been discovered to be involved in signaling tissue remodeling. This is through removing damaged/scarred tissue and generating healthy tissue. 
Studies have shown that GHK concentration decreases with age because of its concentration in the body, which might cause tissue destruction, inflammation, or cancer. 
Facts You Need To Know About the Collagen & Aesthetic Peptide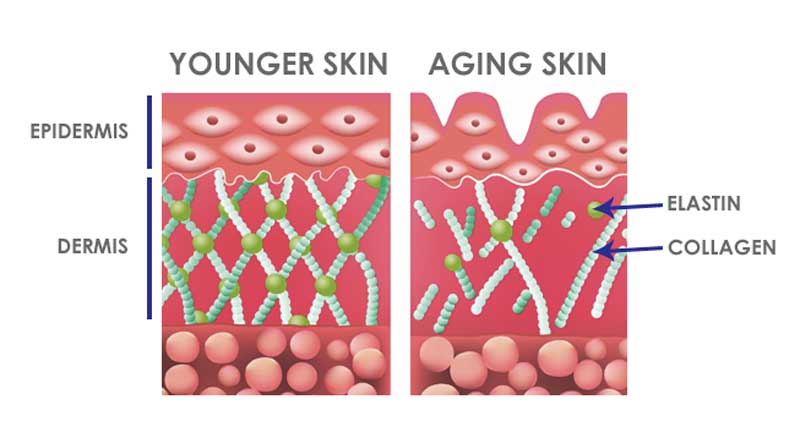 Skincare is everything.
And we tell you, that is across all ages, whether male or female.
Usually, the common things people would run to so they continue having glowy and healthy skin would be moisturizers or even sign themselves for a face spa service.
But, did you know that there's a peptide that could help nourish our skin? Yes, I'm talking about the GHK-Cu peptide.
Let's get to know more about it, shall we?
Content & Potency of GHK-Cu
GHK-Cu is offered in forms of 10mg/mL subcutaneous injection, which is provided in a 5mL vial. It is also provided as transdermal (for scalp) in 5 mg/mL or a 0.05% topical foam, which is provided in a 50mL foaming applicator.
Also, it is also offered in transdermal (for facial) in 5mg/mL or a (0.05%) facial cream, which is provided in a 15gm pump.
What is the Suggested Dosage for GHK-CU peptide?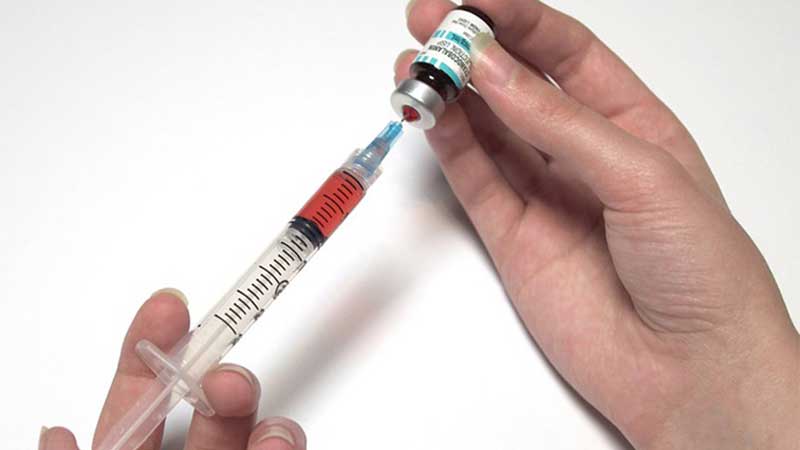 The suggested dosage for injectables are 0.2mL subcutaneously once daily. While for the transdermal (for the scalp), you need to apply 2-3 pumps once daily at night.
Lastly, for transdermal (for the face) you need to apply 1-2 pumps to your face and rub it every night. 
Clinical Researches for GHK-Cu
According to research, GHK is found in human plasma, saliva, and urine but is seen to decline. It has been proposed that the function of GHK as a complex with copper 2+ accelerates wound healing and skin repair. 
GHK can stimulate both the synthesis and as well as the breakdown of collagen and glycosaminoglycans. It also helps modulate the activity of both metalloproteinases and inhibitors.
GHK can stimulate collagen, dermatan sulfate, chondroitin sulfate, and small proteoglycan and decorin. Researchers have also found that it can restore the replicative vitality to fibroblasts after radiation therapy. Studies have also seen that it accelerates wound healing of the skin, gastrointestinal tract, boney tissue, and even footpads of dogs. 
In cosmetic products, it has been found out that GHK can tighten loose skin, and even:
Elasticity

Skin Density

Skin Firmness

Reduce fine lines and wrinkles

Reduce photodamage and hyperpigmentation

And increase keratinocyte proliferation
This also has been proposed to serve as a therapeutic agent for skin inflammation, chronic obstructive pulmonary disease, and even metastatic colon.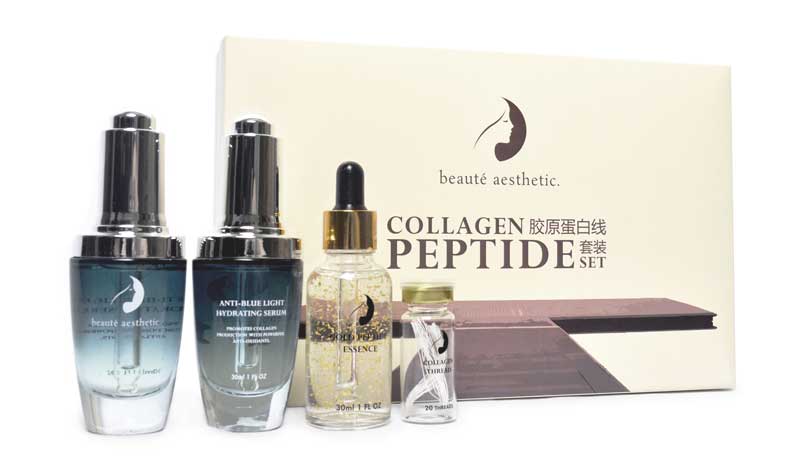 GHK-Cu And Facial Studies
The copper peptide GHK-Cu is widely known to be used as an anti-aging cosmetic. Several controlled facial studies confirm the effects of GHK on anti-aging, firming, and anti-wrinkle activity of it on the skin. 
Let's take, for example, this study.
Abdulghani et al. have established that facial cream that contains GHK-Cu has increased collagen in photoaged skin on the 20 female volunteers who were part of the study. It performed better than comparing it to vitamin C and even retinoic acid. 
On the other hand, Leyden et al. has conducted a facial study on GHK-Cu for 12 weeks containing face and eye cream. It reported significant improvement in the laxity, clarity, and even the appearance of the skin. It was also able to reduce the fine lines and as well as the depths of wrinkles and even was able to increase the skin density and thickness compared to placebo. The GHK-CU eye cream was also seen to perform better if compared to vitamin K cream.
On the other hand, Finley et al. has conducted a 12-week facial study on 67 women and had reported how the GHK-Cu cream, when applied twice daily, has helped improve the appearance, thickness, and even wrinkles of the skin.
Lastly, the product was seen not to be toxic nor irritating. 
Benefits of GHK-Cu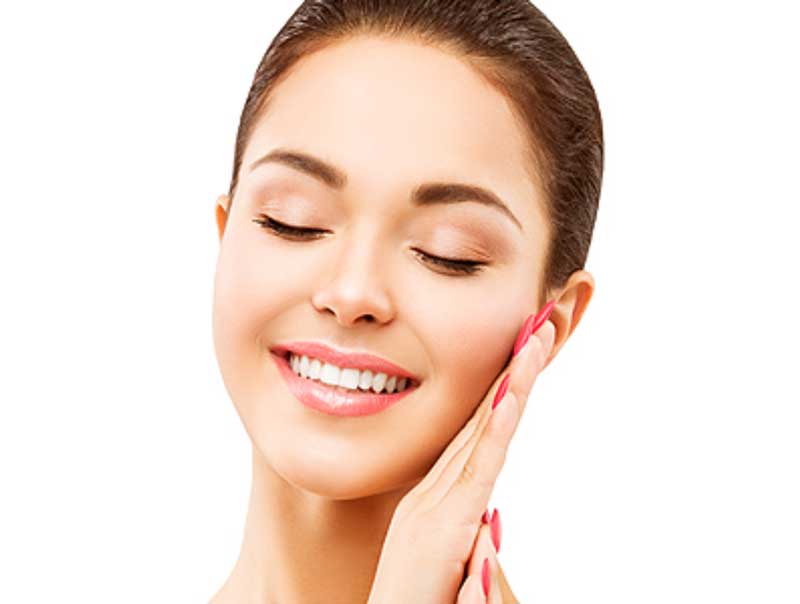 Now that you know all about what GHK-Cu is and the researches behind it, here is the list of benefits that GHK-Cu can bring to the human body:
Tightens loose skin, reversing the thinning of aged skin

Repairs protective skin barrier proteins

Improves skin firmness, elasticity, and even clarity

Reduces fine lines, and the depth of wrinkles

Improves Structure of Aged skin

Smoothens rough skin

Reduces the photodamage, mottled hyperpigmentation, skin spots, and lesions

Improves overall skin appearance

Stimulates the healing of wounds

Protects your skin from UV radiation

Reduces the inflammation of free radical damage

Increases hair growth and thickness to enlarge hair follicle size
Conclusion
Who would have thought that there was a peptide who could make the skin smoother, healthier, and better?
Although we would recommend that before you intake or use any of this, you must consult your doctor to make sure using this peptide won't cause you any medical issues.
We hope this helps you finally get glowy, and be the happier you! Happy skin time!
FOLLOW
PEPTIDE THERAPY

PALM BEACH ON INSTAGRAM