BENEFITS OF IV THERAPY WITH
VITALITY SCIENCES
BENEFITS OF
IV THERAPY
Hey guys this is Kyle with Vitality Sciences. I'm here today to talk about our Palm Beach IV therapy treatments and why you should come to us with all your rejuvenation needs. First, let's talk about IV therapy what is it. IV Vitamin Therapy Infusions are liquid vitamins carefully combined according to dosage and osmolarity into normal saline. This is our IV solution. Our IV solution is given intravenously by our trained medical staff to provide instant relief and body optimization. Lets talk more about this solution and why we should be your first choice for IV hydration.
THREE TYPES OF
IV THERAPY

SOLUTIONS

There are three types of solution that can be created hypotonic, hypertonic and isotonic. We always shoot for our solutions to be as close to isotonic as possible, let me tell you why. Your body is made up of cells which thrive off of water and nutrients. The goal is to keep the body in a state of homeostasis not too far up and not too far down. The way this is achieved is by osmosis which is the way your cells shift water in and out. Each nutrient and solution have their own osmolarity that has to be calculated in order to make the IV solution hypo, hyper, or isotonic. Now when a hypotonic solution is introduced into the body the water wants to move from an area of lower concentration of nutrients to a higher forcing water into the cells and causing the red blood cells to swell and even burst.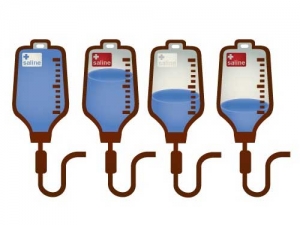 ISOTONIC

IV THERAPY SOLUTIONS

When a hypertonic solution is introduced the water wants to shift out of the cells and into the bloodstream causing the RBC to shrivel resulting in cellular damage. Now an isotonic solution is that happy place where water and nutrients can flow freely in and out of the cell and this is where we aim to be is that happy medium where water and nutrients cross the cell membrane keeping your body performing at optimum levels.
THE HANGOVER CURE
IV THERAPY INFUSION
HOW ARE HANGOVERS CREATED
Let's talk about one of our most popular bags the Hangover IV Therapy infusion aka the Vita-Heal. A hangover is created from the consumption of ethanol which is the alcohol in the drinks. This chemical works as a diuretic which leads to dehydration, swelling of the brains vascular system causing headaches, nausea, etc.
VITA-HEAL BY
VITALITY SCIENCES
This IV Therapy  infusion starts off with an IV push of ondansterone and ketoralac to kick that nausea and headache almost instantly. Next, our solution is made of vitamin C, magnesium, and calcium to help the body excrete that ethanol out of your body and give your immune system a kickstart. Also B vitamins 1,2,5,6,and 12 for a boost of energy. Finally, a glutathione push which is our master antioxidant to put that weekend behind you and get a fresh start. So that's a little bit about what we do here at Vitality Sciences. I hope you come and see us in the office, but if you can't we will come to you book us for a mobile IV any time, any where.
OTHER BENEFITS OF
IV THERAPY
MOBILE
IV THERAPY

INFUSIONS | WE COME TO YOU

The list of the benefits of IV therapy are long and plentiful, so let us not bore you with that. What we WOULD like to inform you about is our mobile IV therapy infusions. Yes, this means that if you are your home, hotel room or want to do a group IV therapy session at the office this can be arranged. Just give us a call to make an appointment and we'll send our IV Therapy expert technicians to your area to administer the treatment. In addition, you can take your IV therapy experience to the next level with our Micronutrient Deficiency Test.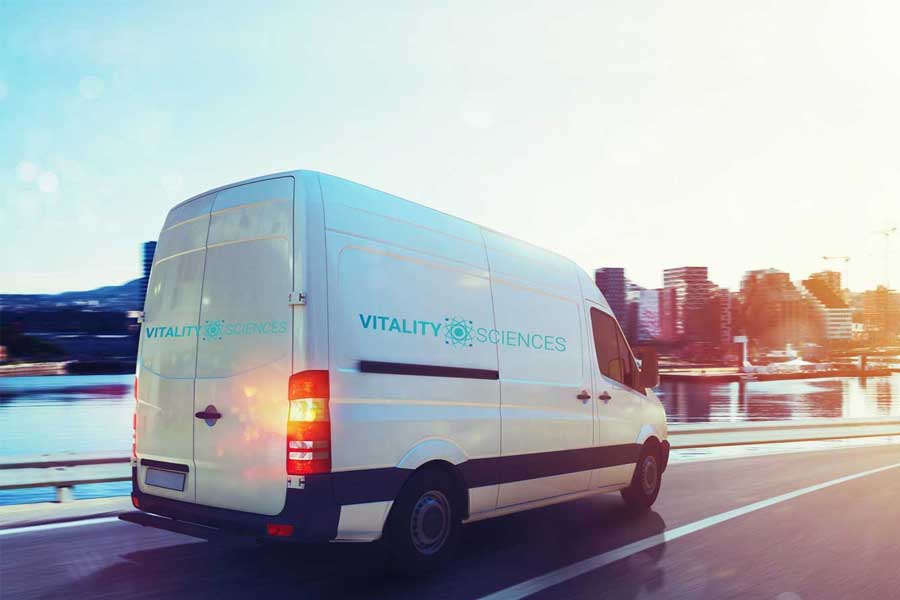 MICRONUTRIENT DEFICIENCY TEST
Our micronutrient deficiency test takes our menu of IV Therapy infusion treatments and custom tailors additional vitamins, minerals and micronutrients based on the specific needs of your body. We are all depeleted in dfferent ways based on our lifestyles, what we eat and what are bodies are able to absorb. The Micronutrient Deficiency Test from Vitality Sciences takes a head-on approach to your body's depletions and addresses them instantaneously with an effective IV Therapy infusion treatment.
FOLLOW
HORMONE REPLACEMENT THERAPY

PALM BEACH GARDENS ON INSTAGRAM