What Are BPC 157 Peptides?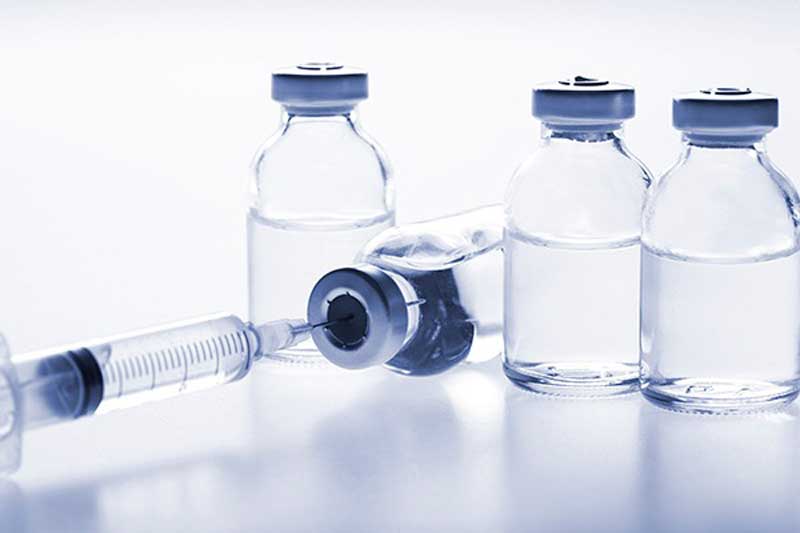 What is BPC 157? BPC 157 Peptides are made of 15 Amino Acids and are derived from human gastric juices. A lot of experiments have shown how BPC 157 Peptides can heal different kinds of tissues. These include:
Tendons

Muscles

Nervous System

And Ligaments
Thus, it's pretty much safe to say that patients who suffer discomfort from those mentioned above can benefit from BPC 157 healing work as this peptide can increase the blood flow going back to the areas of injuries. It can also protect organs, prevent stomach ulcers, and even heal skin burns.
BPC 157 Peptides or the Gastric Pentadecapeptide BPC 157 have also been found to have the promoting effect when it comes to tendon healing involving:
Tendon Outgrowth

Cell Survival

And Cell Mitigation
WHAT ELSE IS BPC 157 KNOWN FOR?
BPC 157 is also known to be a partial sequence from the human gastric protein BPC. It:
Has been found in isolated gastric juice

Found out to be stable and very much resistant to hydrolysis or enzyme digestion

Easily dissolved in water

Does not need any carrier to be applied

Has found out to heal wounds such as:

Gastric ulcer

Skin

Cornea

Muscle

Colon-Colon Anastomosis

Colocutaneous Fistula

And even Segmental Bone Defect
The BPC 157 has also been found to speed up the healing process of Transected Rat Achilles Tendon and even the Medial Collateral Ligament of Knee.
As of the moment, this is being used for clinical trials to heal inflammatory bowel disease.
Let's take a closer look at BPC 157's mechanisms.
Although its healing process has not been fully and clearly understood as of the moment yet since it is still undergoing clinical trials, it has been said that it may have a control function of collagen fragments. 
Also, it has been showing its connection with bone function proteins. 
Thinking About What BPC 157 Peptides Are?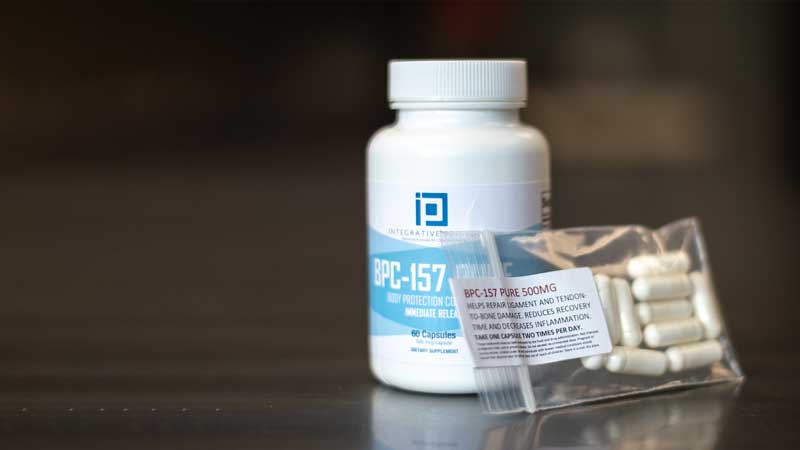 Here's Everything You Need to Know About BPC 157
Do you know anyone who has been injured because of any sports activity?
Or, have you ever hurt yourself because of sports?
Injuries such as tendon injuries are very common when it comes to any sports event. Well, truth be told because of how strenuous, and physical sports can be (such as soccer, baseball, or hockey); getting injured is inevitable.
 Most of the time, these tendon injuries are the result of tearing tendons because of overuse. And let me tell you, tendons healing from injuries can be quite poor and slow in the process.
Previously, a lot of ways have been used to try to heal torn tendons such as using:
Epidermal Growth Factor (EGF)

Transforming Growth Factor (TGF-β)

And Bone Morphogenetic Proteins (BMPs)
But, do you know that it has been found out how the Gastric Pentadecapeptide BPC 157 was seen to have enhanced healing of wounds (such as tendon injuries)?
Today, let's get to know more about the Gastric Pentadecapeptide BPC 157 and its benefits to the medical field.
What Are BPC 157 Peptides Commonly Used For?
As it is derived from a specific protein found in the stomach, BPC 157 Peptides are often used to treat conditions and disorders in the intestine. 
It is also able to help the medical field treat ulcers and those suffering from inflammatory conditions.
Other uses of BPC 157 include being able to help people lose a few pounds because of its therapeutic and aesthetic properties, which is a big help when it comes to health and fitness goals.
How Is BPC 157 Delivered?
The BPC 157 can be taken in the form of a capsule as oral dosages are better suited when it comes to using it to treat stomach, intestinal problems, and gut issues.
BPC 157 can also be injected since this is the preferred medium to help administer:
Inflammation

Muscle Sprains

Inflammation

Ligament Damage

And Pain
But, please do take note that injections should be done before eating (yes, an empty stomach) and done at least 3 hours apart (just in case you need more than three doses per day.)
The common dosage for BPC-157 is at 200 mcg to 1,000 mcg.
Benefits Of BPC-157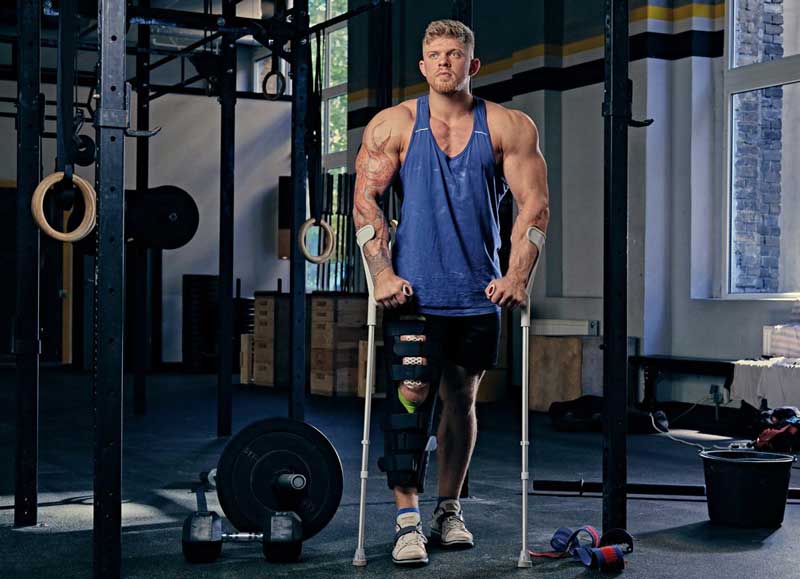 Researchers have conducted numerous studies on BPC-157 that have been showing protective effects that extend from benefits from the stomach and intestinal tracts only.
BPC-157 benefits:
Ulcers in the stomach

Intestinal damage (such as fistulas)

Inflammatory disorders

Bone and Joint healing growth rates

Organ Damage

Treatment for Celiacs and Crohn's disease
BPC-157 also helps in accelerating healing of wounds, increasing fibroblasts, improving Nitric Oxide, digestive function, and even enhancing vascular expression of VEGFR2.
When it comes to the healing of wounds, BPC 157 can heal such beyond just the surface as this can treat skin burns. It can even improve blood flow and increase collagen production. It also repairs ligaments and tendon-to-bone damage.
BPC-157 has also brought relief to people who suffer from muscle sprain, tears, and other types of injuries.
Research On BPC-157
Although despite all the benefits shown by BPC-157, research still needs to clarify whether BPC-157 can give multiple mechanisms of action.
But, take note that researchers have suggested how BPC-157 influences growth factors, which usually involve the production of blood vessels (Or commonly known as angiogenesis) and as well as other factors that are involved when it comes to the regeneration of the other kinds of damages.
Although the research on BPC-157 seems to be very promising, it needs to show more benefits beyond animal research.
BPC 157 Prescribing Protocol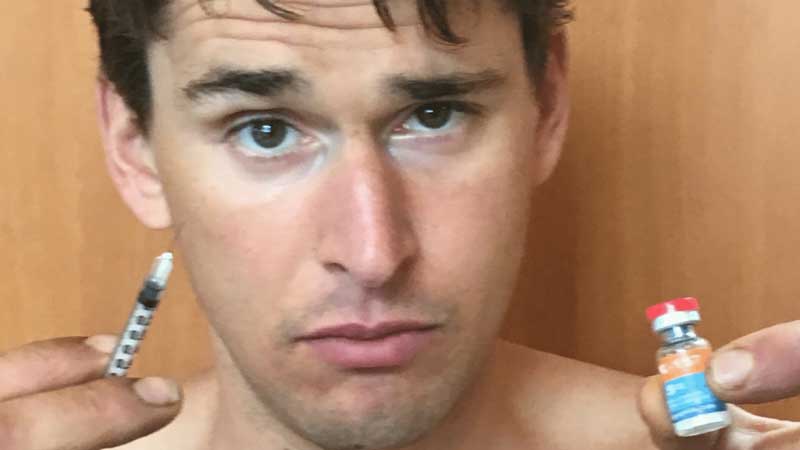 Here are the standard protocols when it comes to the prescription of BPC-157:
Prescriptions are based on body weight, using 2mcg/kg to as much as 10mcg/kg. This is twice daily.

Its common dosage range is from 200mcg to 400mcg twice daily. 

If BPC-157 is used twice daily, the intramuscular injection needs to be close to the injury as possible

BPC-157 is used from 2-4 weeks before discontinuing it. Then after which, cut the therapy for two weeks and restart once again when needed
The Takeaway
Now that you know all about BPC-157, it's safe to say that you finally understand what could help you.
By any case, you suffer from a torn ligament, stomach, and intestinal problems, or any wounds in the future.
RELATED PEPTIDE TREATMENT CONTENT
FOLLOW
PEPTIDE THERAPY

PALM BEACH ON INSTAGRAM